When summer comes, we spend more and more time at home and use more and more household appliances. Sometimes, we inadvertently find that the wire of the socket will be very hot. What's the matter?
Please look at the breakthrough "electricity class" lecture 18: the wire is so hot, how fat is it?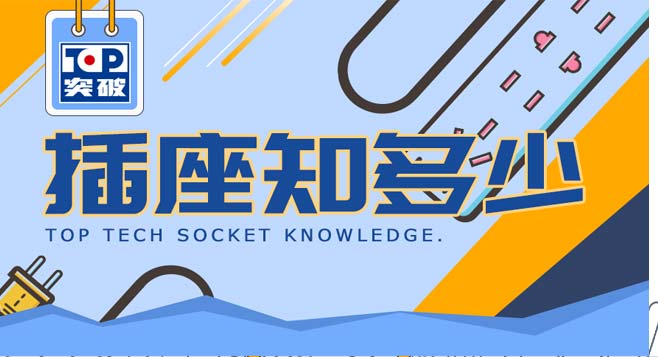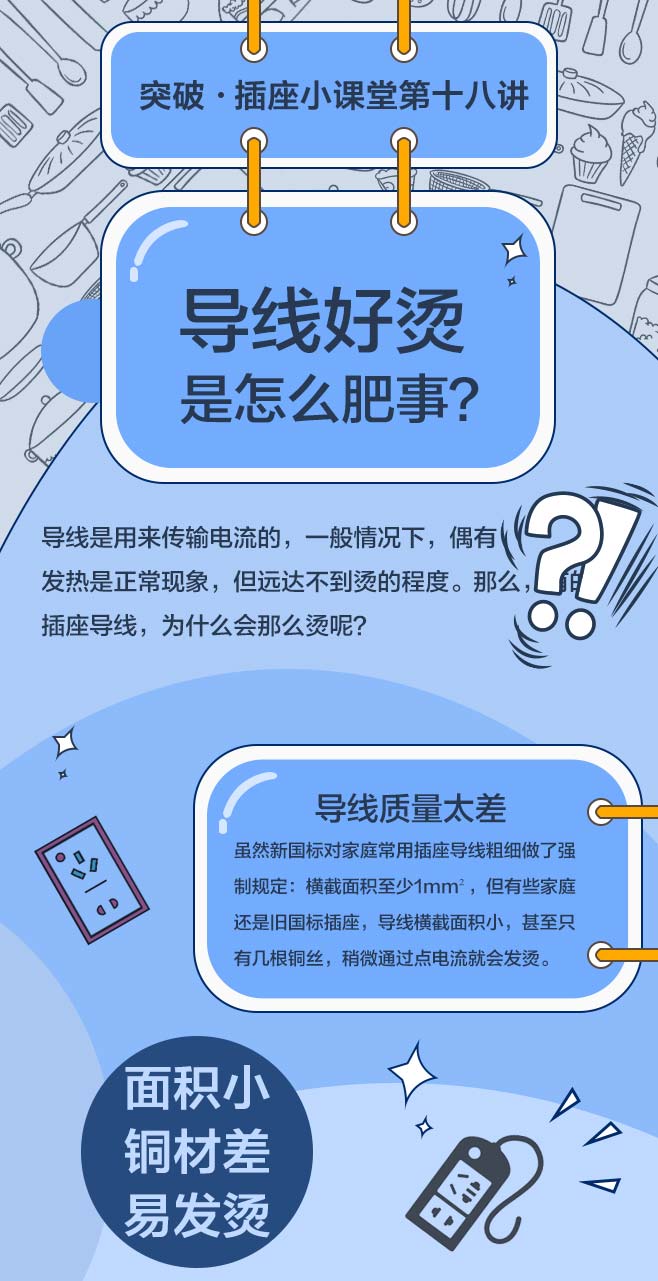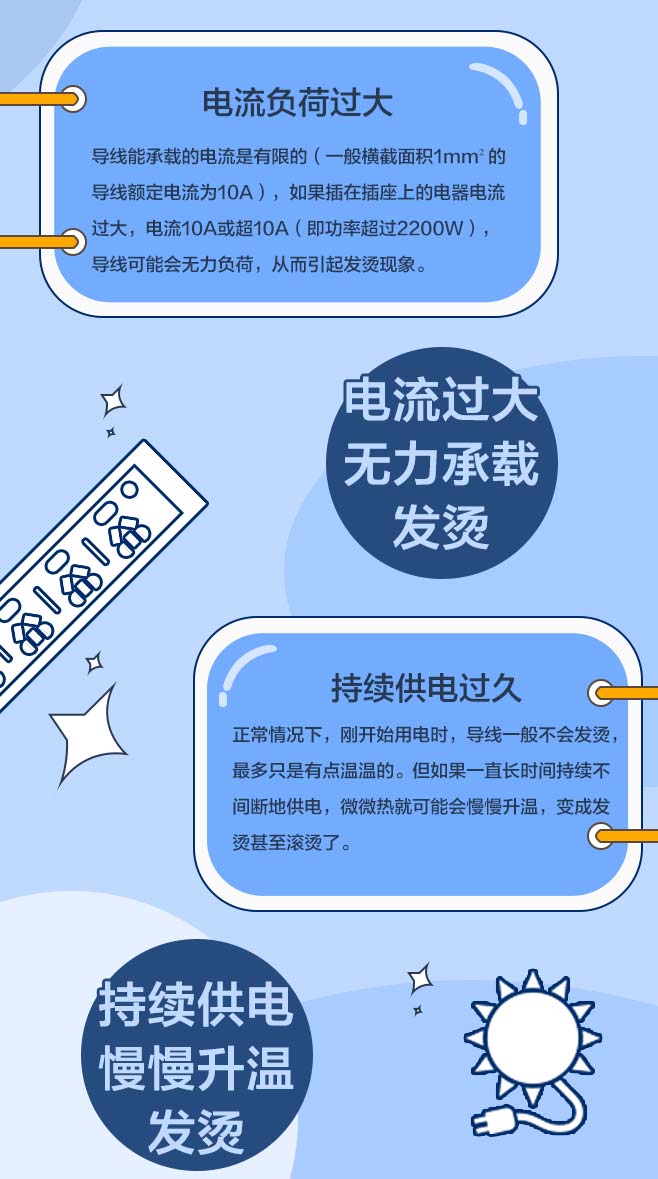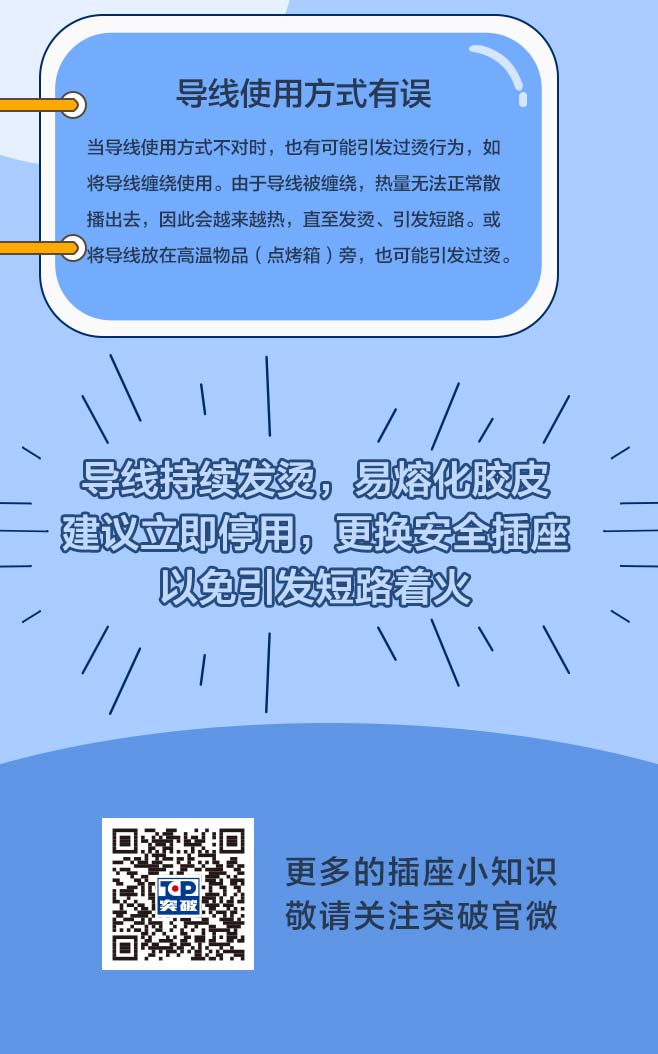 Conductor scalding is a very serious thing. If it is allowed to continue, it is likely to cause short circuit and even fire, ranging from electrical damage to personal injury.
If the wire is really hot, first look at whether it is operated by yourself, whether the use method is correct, or there are too many electrical appliances; If these are all OK, see if the conductor quality is too poor, inferior copper is used or the cross-sectional area is too small.
In short, for the sake of safety, try to choose the socket with thicker cross-sectional area of the conductor, and standardize your behavior during use. Once the conductor is overheated, find out the cause and respond in time to avoid more serious fire.
[electricity class] can the air conditioner be connected to the socket?